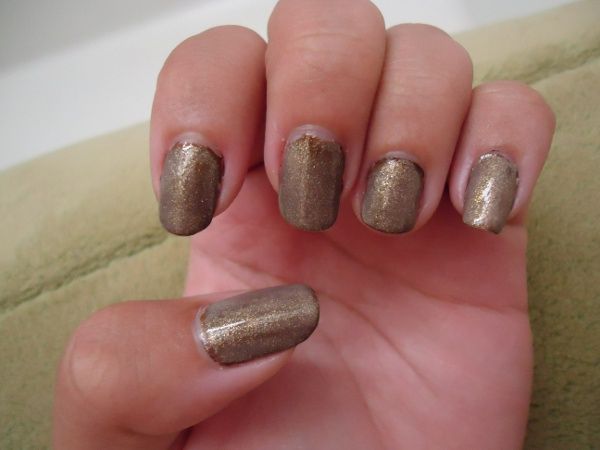 While I love the entire Hunger Games Collection from
China Glaze
, a few of the colors just do not agree with my skin tone.
Fast Track
is unfortunately one of them. I think it's such a pretty color, but it's far too light for me. On the other hand,
Mahogany Magic
looks pretty good on me, but I find it boring. Then I decided to combine them just to see what happened. What I got was a very interesting, milky gold. It was extremely hard to capture in a photograph, but I really liked it. Although in some lighting it looked not so great.
What I Used:
Sally Hansen Continuous Treatment (as base coat)
2 coats of China Glaze Mahogany Magic
1 coat of China Glaze Fast Track
Seche Vite Fast Dry Top Coat